Futuraskolan Bilingual Stockholm's Grade 5 won 1st place in a coding competition organised by Kodcentrum and Chalmers! We are so very proud of you, WELL DONE!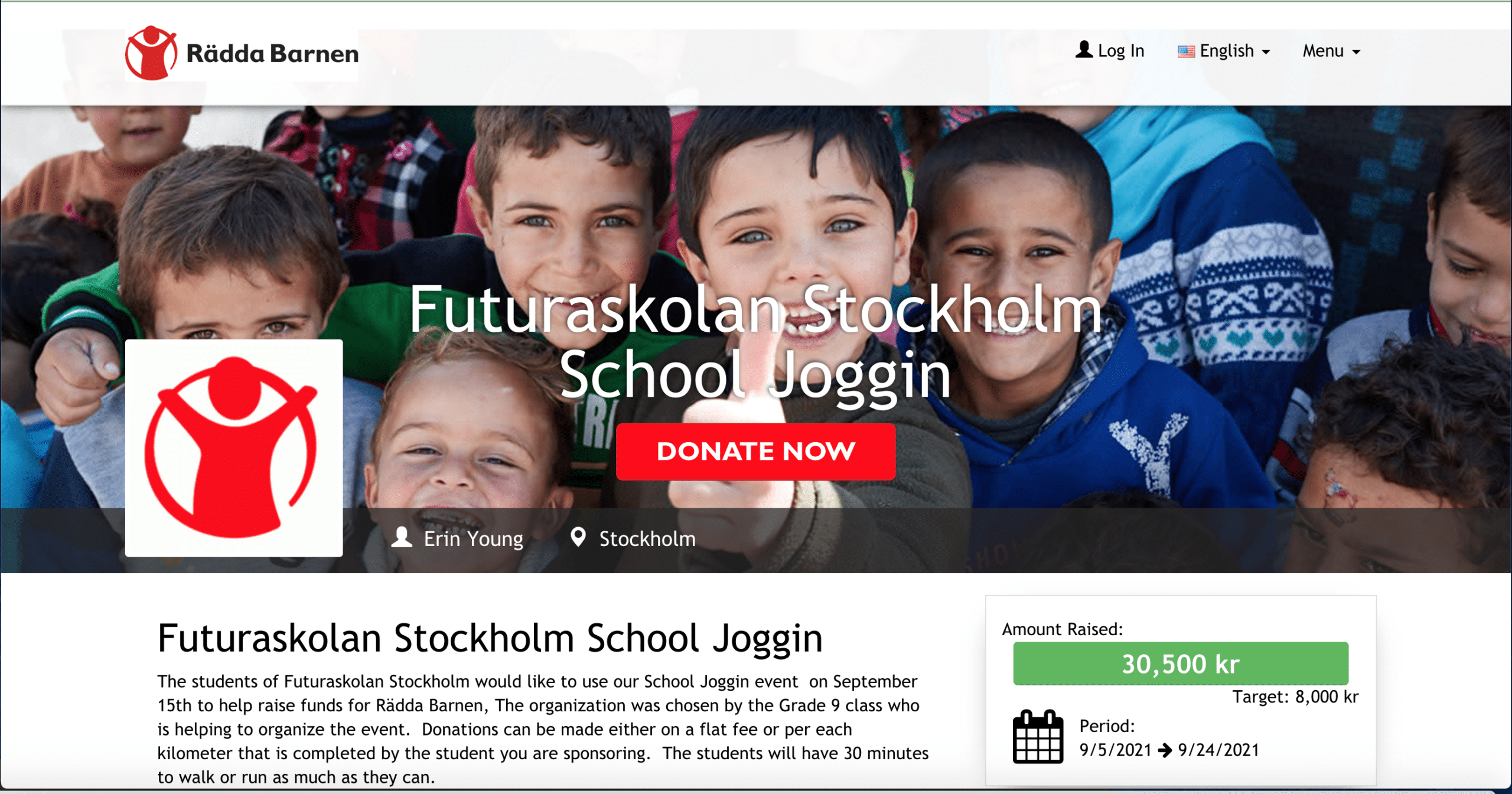 Futuraskolan Stockholm Grade 9 Raised 30500 SEK for the Save the Children/Rädda Barnen Foundation!
Our Grade 9's at Futuraskolan Stockholm planned the annual Skoljoggen as a Fundraiser for Rädda Barnen (Save the Children Foundation). They led the grade 0-8 students in a 5 minute warm up and showed them the running track. The groups ran/walked for 30 minutes to see how many laps they were able to complete in that time.
Donations came in and together we smashed the goal of 8000 sek by almost 4 times as a whopping 30500 SEK were donated!
Awesome work students we couldn't be more proud of you all and thanks to everyone who supported this Fundraising Event!
About us
Welcome to Futuraskolan International Stockholm.
Futuraskolan International Stockholm is a bilingual school that offers education through Grades F – 9, we are for families who want their children to become internationally minded and experience a bilingual curriculum in English and Swedish.
Futuraskolan International Stockholm is a bilingual school, which means that our students' lessons are conducted approximately 50% in English and 50% in Swedish. We also make sure that our teachers who work in English and Swedish have their working language as a native language. It is important that the students meet and use both languages ​​daily in different everyday situations, not just during class time.
We follow the Swedish National Curriculum and in addition to that, we also utilize the International Primary Curriculum (IPC) in Grades F – 5 and the International Middle Years Curriculum (IMYC) in Grades 6-9. With the IPC and IMYC, students are constantly developing and strengthening their skills as well as their knowledge and deeper understandings while broadening their world-wide perspective.
We welcome you to Futuraskolan International Stockholm!