Welcome to Chit Chat -Gåshaga School's podcast!
Steph and Kat, along with  'guest speakers' join a handful of students to discuss and talk about 'hot' topics. These topics vary from subject matters that are being discussed in class or by our councellor – ranging from social media, how to stay safe online, gaming and topics related to school – food waste for another example. Have a listen by clicking photo or scanning the QR code!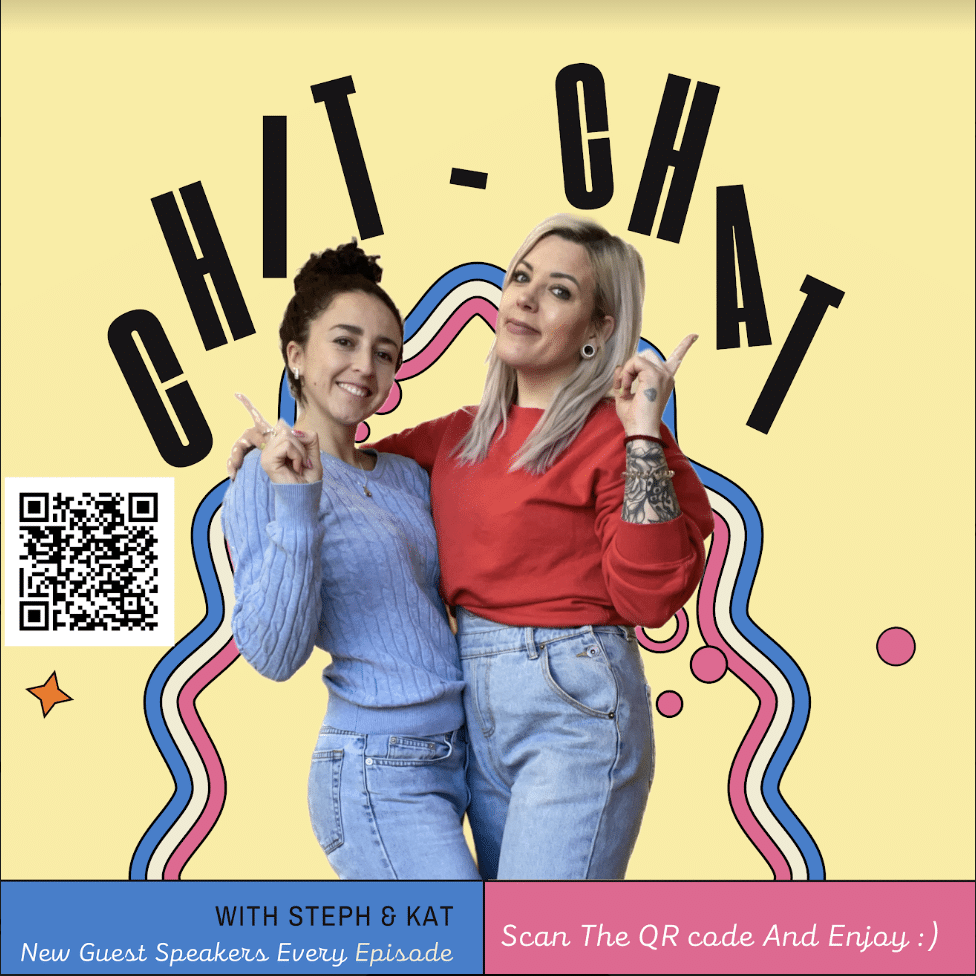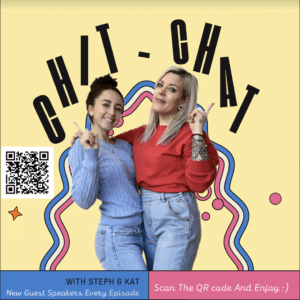 Meet Our Next-Gen Entrepreneurs!
Read about our Student Entrepreneurs at Futuraskolan International Kottla in Lidingö
working towards making an impact in our community.

Welcome to Futuraskolan International Gåshaga Grades F-6
To register a child for leisure activities:
Click on this Fritids Application Kommun Log-In Page to apply to fritids online via the municipality. If the link for some reason isn't working, you can follow these steps below:
Go to the Lidingö City Website
Click on: Children & Education -> Primary school -> Holiday home and leisure club -> School website -> Search or cancel a place
Once there, log in via personal or mobile bank ID and make your application.
About us
Welcome to Futuraskolan International Gåshaga. We are a bilingual school with an international perspective offering Grades F-6. The foundation of our education is the Swedish National Curriculum which we in addition are utilizing with the International Primary Curriculum (IPC). The IPC stimulates our students' curiosity, creativity, participation and commitment. Through thematic content and an integrated subject approach, students are provided with resources that allow for holistic learning.
In an increasingly globalized and challenging world, we believe that the knowledge of languages is essential. We therefore have extended the hours of our instruction in English. In our bilingual school, English is as important as Swedish and the students are taught by native Swedish and English speaking teachers. A third of the school's staff are English speaking.
Futuraskolan's values are based on Progressiveness, Energy and Respect. Progressiveness represents, among other things, that our pedagogy is based on scientific research and proven experience. We work actively to create a safe and creative learning environment where students and teachers have an open curiosity for learning to learn. At school we have a respectful relationship towards each other that creates a foundation for challenging oneself.
We see ICT as a way to boost learning through the use of digital tools. The students publish work at lidingo.futuraskolan.se where other students and parents can enjoy amazing stories and creative work. Our students work with programming which progresses from analogue programming to programming robots and working with the programming language Swift.
We have an active Parents and Teachers Association (PTA) which is an important part of the operation of the school. The group consists of parent representatives from each class. The group is advisory, not decisive in nature and works towards creating meaningful and developing co-operation between school and home.
We welcome you to Futuraskolan International Gåshaga!
A Message from Our Principal
Dear all,
My name is Monica Nydahl and I am excited to be the Principal of Futuraskolan International Gåshaga. I am from Chile and came to Sweden, Örnsköldsvik, when I was 5 years old. My first experience with Sweden was all the snow and I loved it! Örnsköldsvik is well known for their hockey team Modo. They did win the Swedish championship 1979 and 2007 – o'boy do we miss those days.
I have been working in the field of education for more than 15 years and I am currently in my second year of the Principal's Leadership Training Programme at Stockholm University. I have been working in an international environment since 2006 and been at Futuraskolan International since 2019.
I believe that every child can succeed if given the possibilities to develop and learn. There is nothing more rewarding than taking part in their development in life and seeing them grow academically. My aim is to put our teachers in the best possible position to succeed together with your children. It is important to me that students and staff feel involved in all aspects of learning and in their development.
During my free time I like to explore nature and I love to be creative. My love for nature is best experienced on my SUP- board or hiking.
I am looking forward to working alongside this fantastic team of teachers and staff and to start this journey together with you. For any questions please feel free to email: monica.nydahl@futuraskolan.se
Monica Nydahl,
Principal