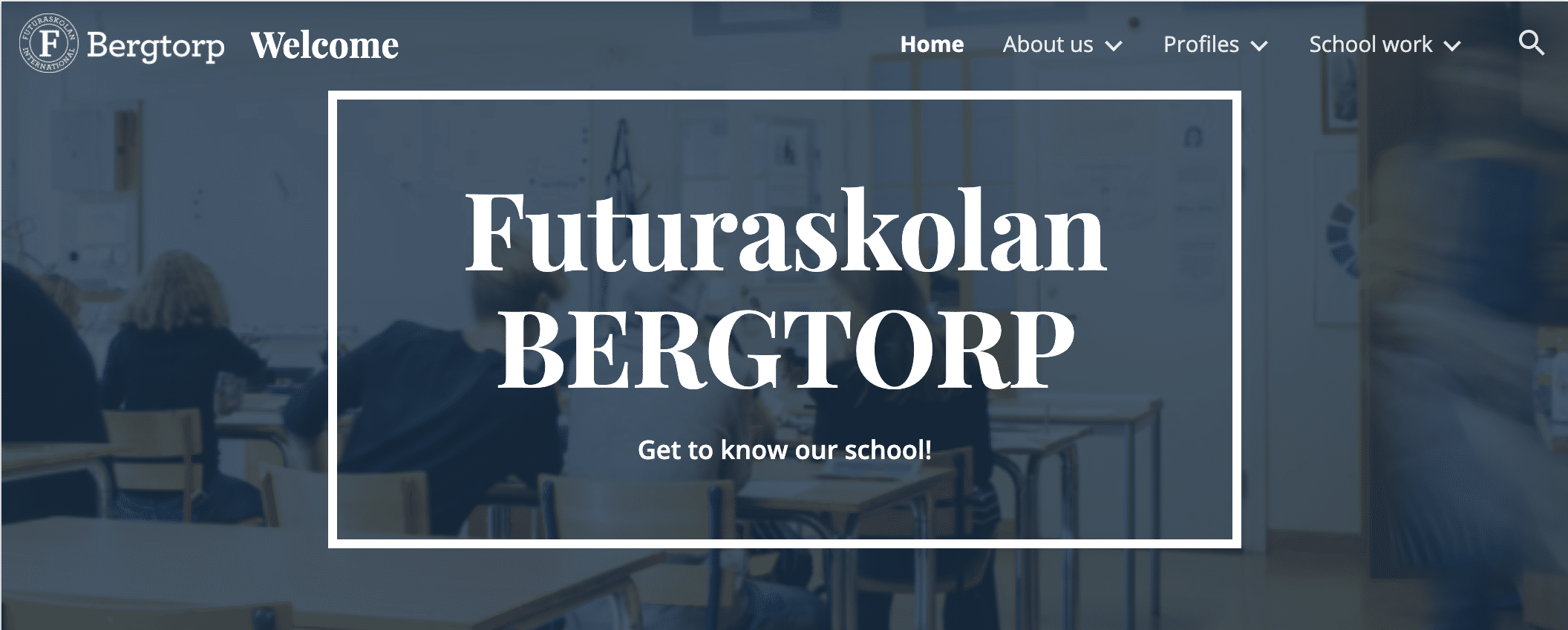 You are welcome to have a look around our school and walk with us through the halls, visit the link above.

Skolavslutning 2022
End of Year Ceremony! -Yay summer is almost here!
June 9th – Grade 8 – 9.00
June 9th – Grade 9 – 14.00
June 10th – Grade 6 – 8.30
June 10th – Grade 7 – 10.00
The ceremony will commence in the School Dining Hall where you will join your classmates, afterwards you will continue the celebration in your home classroom.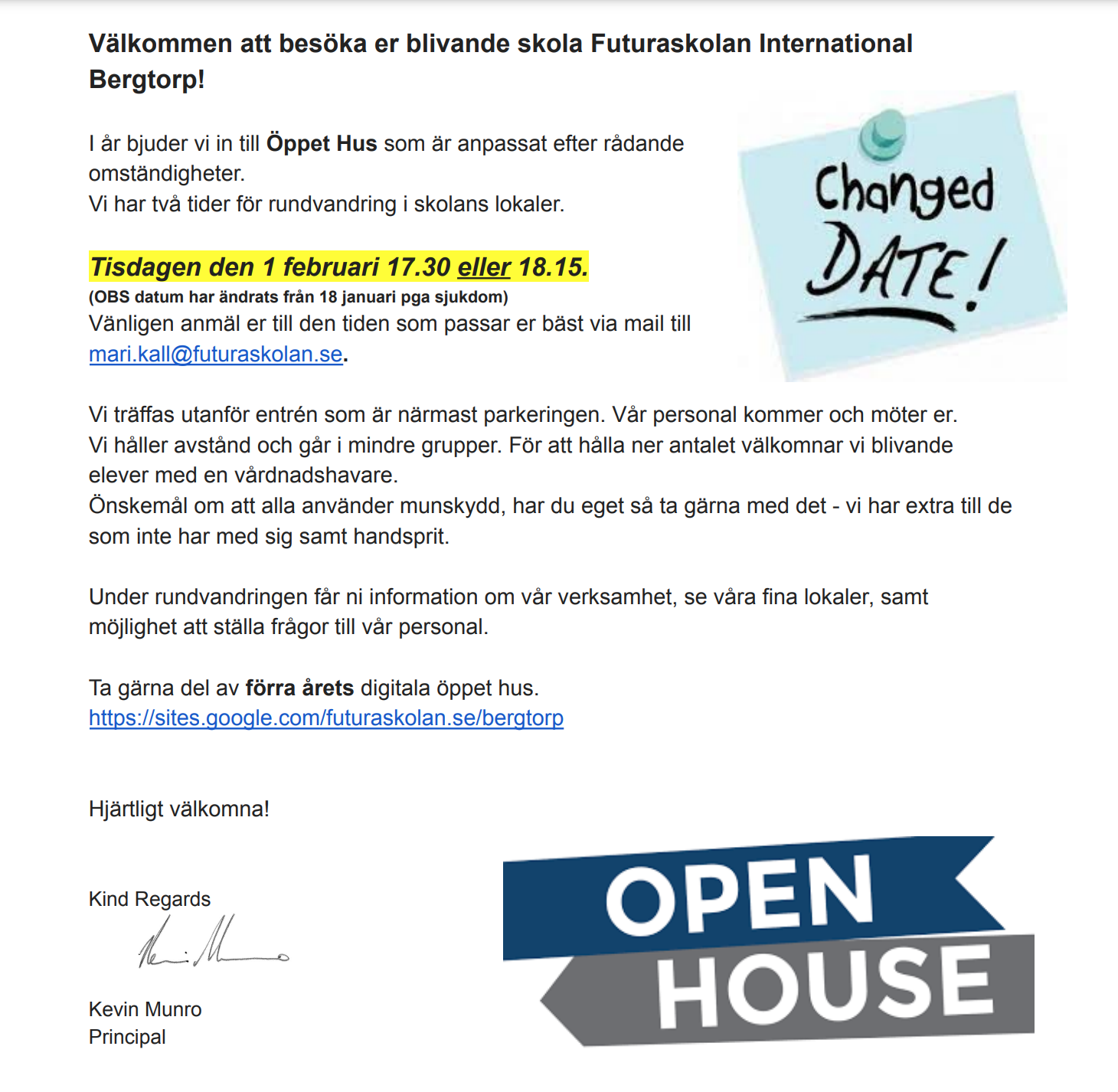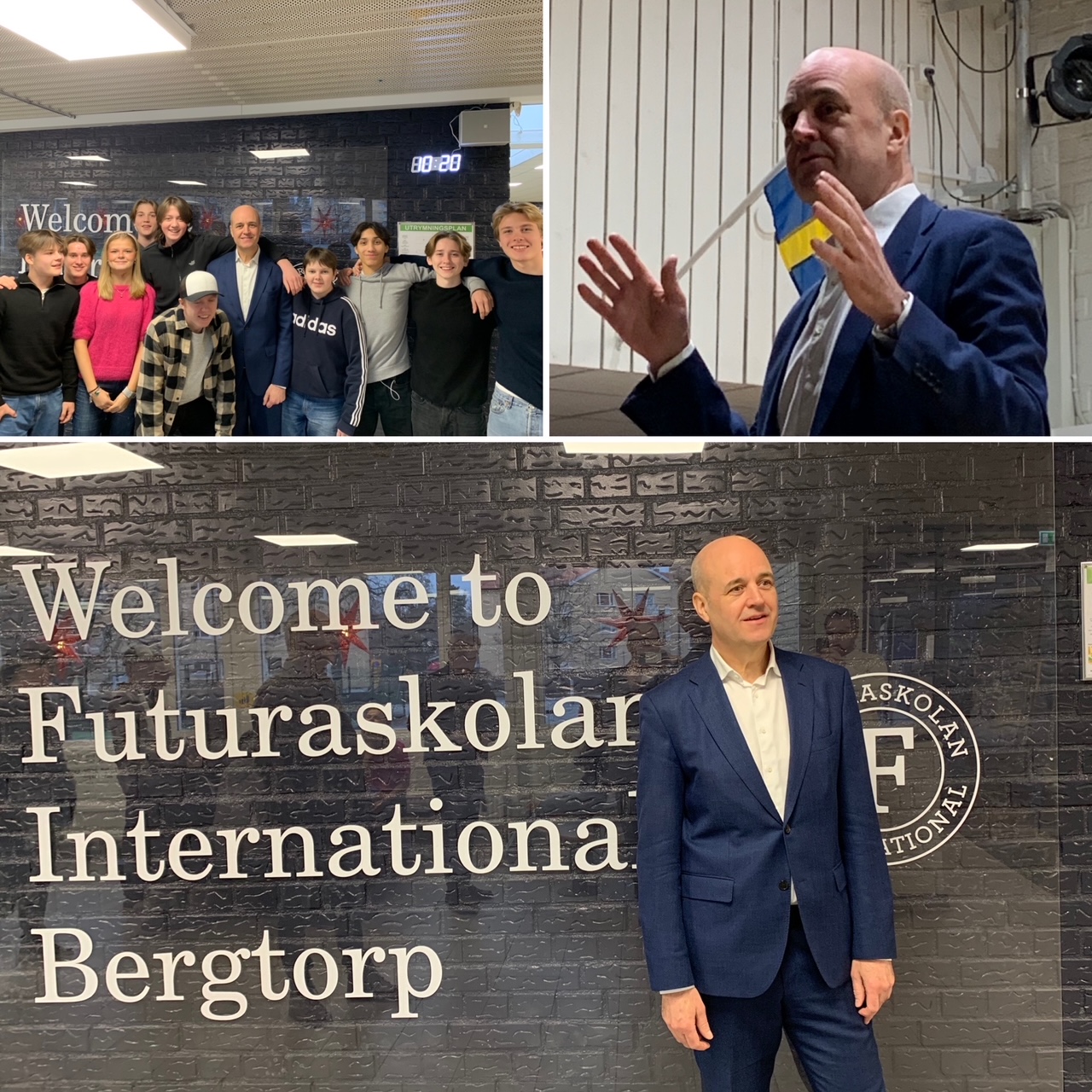 Special Visit From Former Student and Former Prime Minister
As part of our celebrations of ✨5️⃣0️⃣✨years, we had the honour of Fredrik Reinfeldt visiting Futuraskolan International Bergtorp. Being a former student, he spoke to the grade 9 students about his time at our school, his role as Chairman of the student council and his life in politics. It was much appreciated by the students! 🥳 Thanks Fredrik Reinfeldt for visiting us!
See what's happening @ Futuraskolan International Bergtorp in December!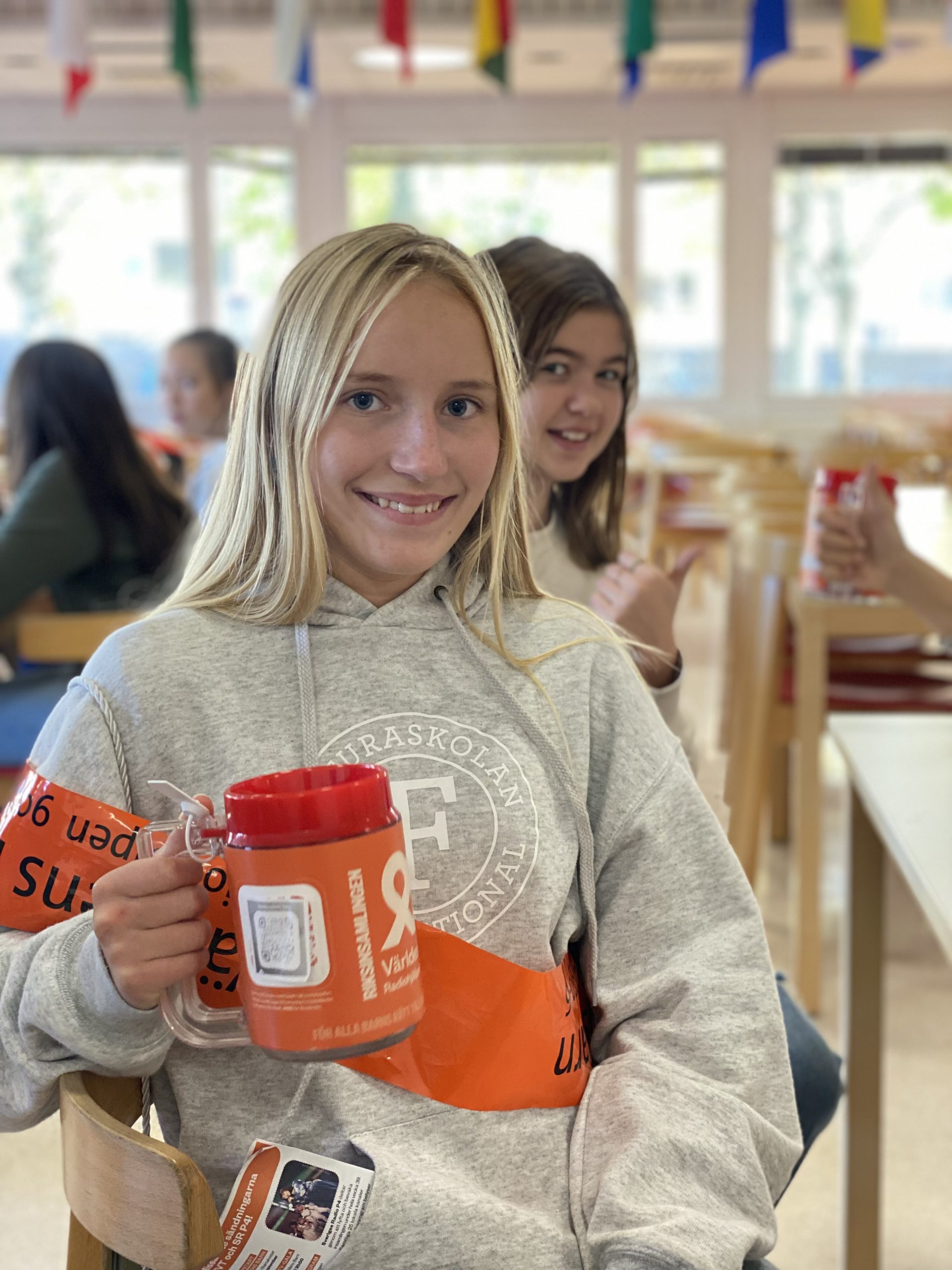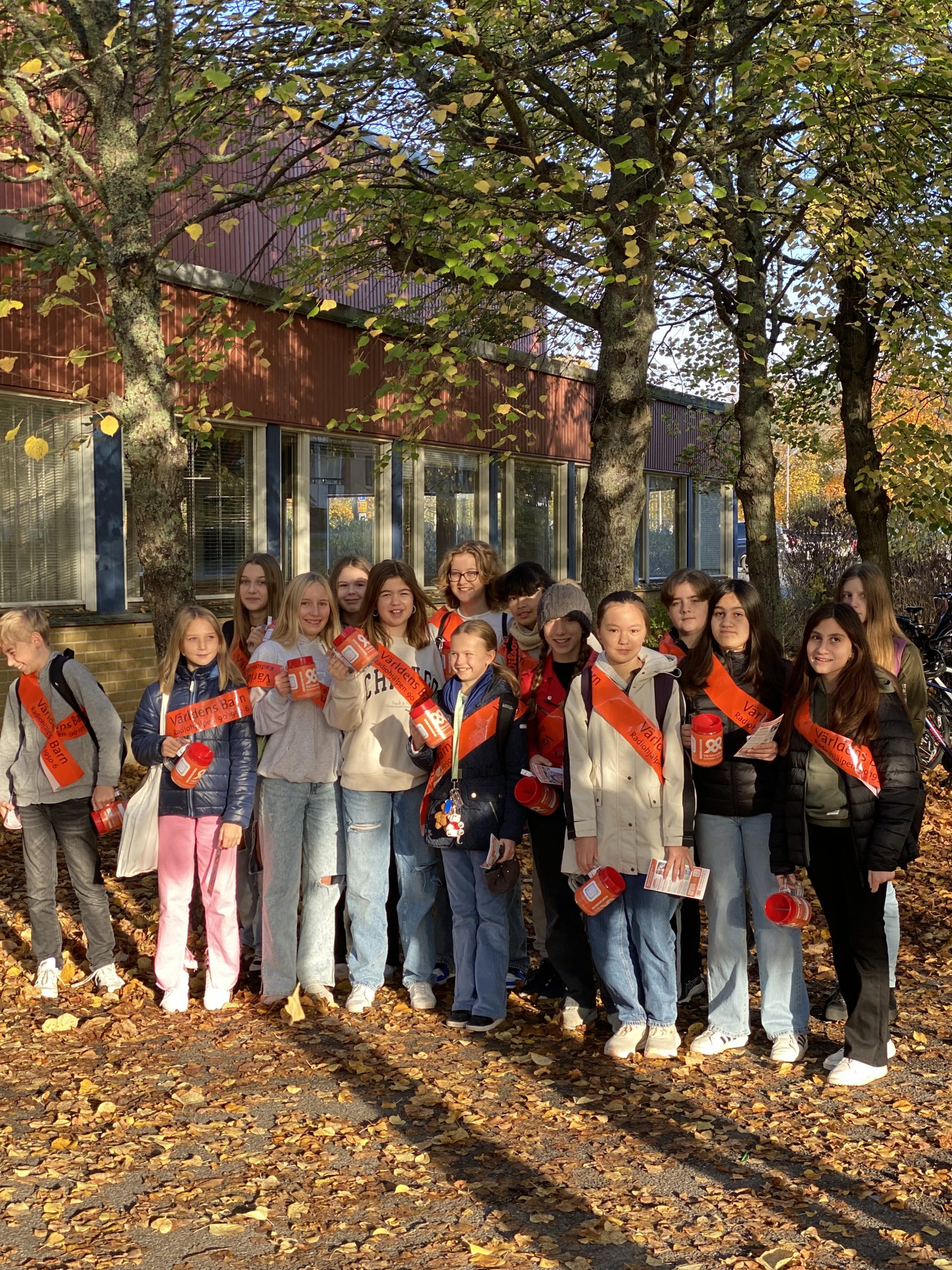 The 6th graders at Futura International Bergtop did a charity project for Världens Barn last Friday. The pupils started the week with a lecture based on the topic with a professional lecturer from Sida, followed by a practical day on Friday. On Friday the pupils were divided into groups where they walked around Täby to raise money for children in need. It was a successful day and the pupils managed to raise 12.000kr. Wow!
On September 30th, students at Bergtorp celebrated linguistic and cultural diversity through the European Day of Languages. Linguistic diversity is a tool for achieving greater intercultural understanding and a key element in the rich cultural heritage of our continent. We welcomed the EU language officer, Lena Olofsson-Piras, who speaks and translates in 7 languages.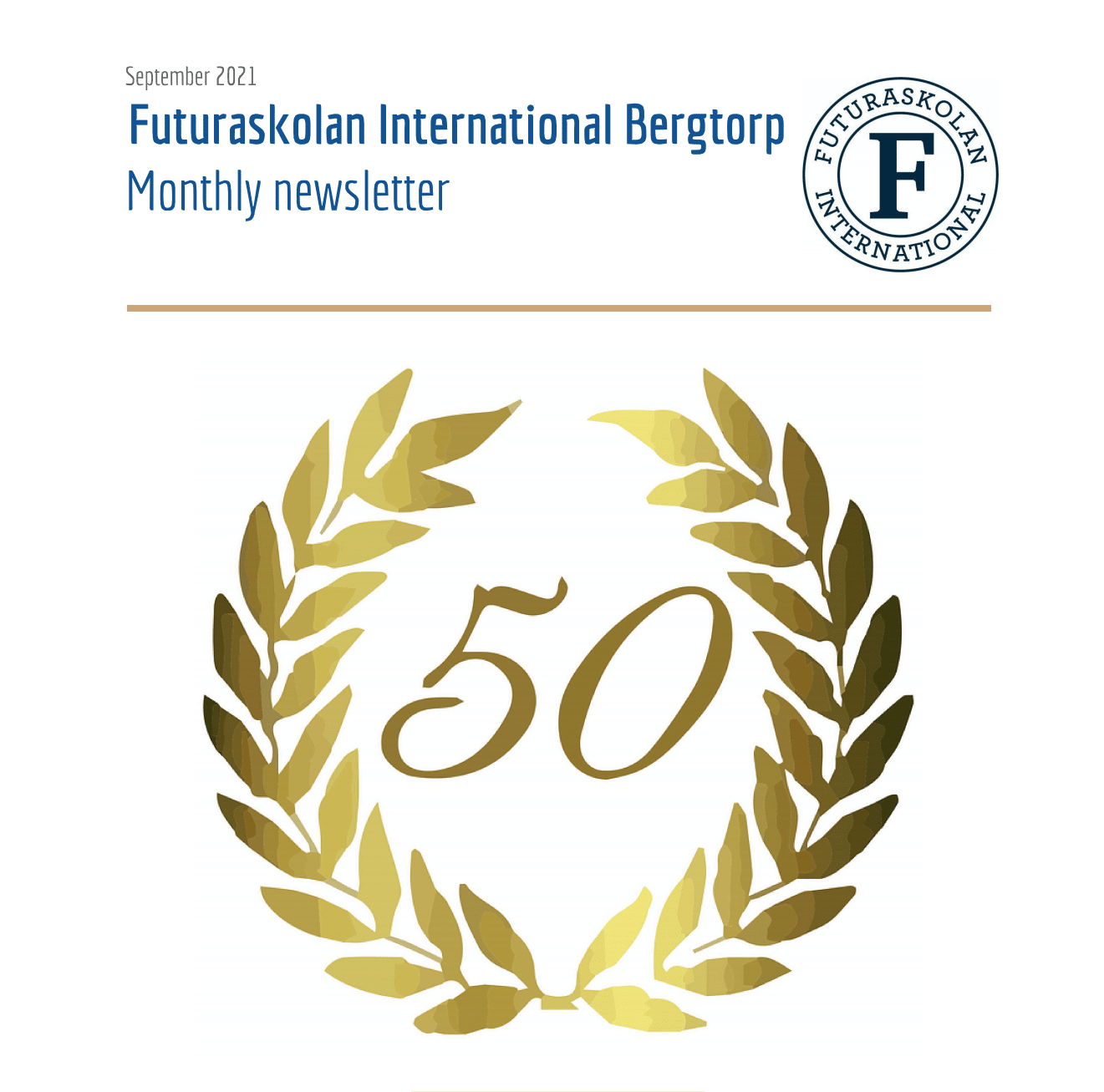 We are turning 50! Welcome to click our link above and read our September newsletter. This year we are recognizing Futuraskolan International Bergtorp previously known as Bergtorpsskolan and our humble beginnings here in Viggbyholm back in 1971.
About us
Futuraskolan International Bergtorp is a bilingual school with an international focus and caters for Grades 6-9. The foundation of our education is the Swedish curriculum (LGr 11). In an increasingly globalized and challenging world, we believe that knowledge of languages is essential. A bilingual school means that English and Swedish have equal roles; currently we have ca 10% instruction in English with the aim to increase this up to 50% over the coming years. Not only do the students experience English in some school subjects, but they also encounter and use it within school activities.
We are also working to develop the International Middle Years Curriculum (IMYC) as a way of working in our school. We believe that this International curriculum promotes student curiosity, creativity, participation and commitment. We see that the thematic elements and the topic-integrated approach creates a whole and meaningful context for our students.
Futuraskolan International's values are based on progressiveness, energy and respect (PER).
Our vision is to be the best stepping stone for future world citizens.
School Enrichment Programs (Profile Classes):
To complement our International Curriculum and to give students a more personalized learning experience Futuraskolan International Bergtorp offers three After School Enrichment Programs:
Music and Drama
Global Citizenship
Fitness and Wellness
Music and Dance
In the Creative Arts program, students develop their talents in music and drama, sing in school choirs, participate in various concerts and in year 9 perform a musical where the students themselves have written the script and music. Dance in cooperation with Laisings Dance School started in 2020.
Global Citizenship
In Global Citizenship program, we will work with focus on different areas of communication and societal development. Our aim is to give our students an opportunity to broaden their perspectives by looking into the world through various projects in the form of school collaborations and exchanges and other projects where we learn how people live their lives in other countries and how we can be an active participant in global improvement. Sustainable Development, Global Activism and Cross Cultural Exchange Programs are the core working components of this developmental approach. This programme is taught in English and Swedish.
Fitness & Wellness
The school collaborates with 4 external sports associations in Täby (Täby Basket, Täby Badminton, Näsby Park Tennisklubb and IK Frej football club) as well as a locally trained Floorball team (innebandy).
Students who choose Fitness and Wellness may exercise their sport during extended school hours in order to develop their skills. We offer football, basketball, badminton, floorball and tennis. In physical education, students can try out a variety of sports and at the same time act as coaches for the sports team that participate in various tournaments.
Admission to Our Enrichment Profiles
For the Fitness and Wellness profile, admission tests are conducted by the schools Physical Education teacher in cooperation with instructors from sports associations in Täby.
Students applying to the Creative Arts profile meet one of our music teachers to sing and / or play one or two optional songs / music pieces and remedy some rhythms and mimic some melodies.
For the Global Citizenship profile, an interest in governance, human rights or sustainable development is the only criteria for participation.
We welcome you to Futuraskolan International Bergtorp!