Apr 26 2023
Futuraskolan Literary Prize Awards 2023
Congratulations to our grade 8 student, Siqi Weng from Futuraskolan International Kottla Futuraskolan, Literary Prize Winner 2023!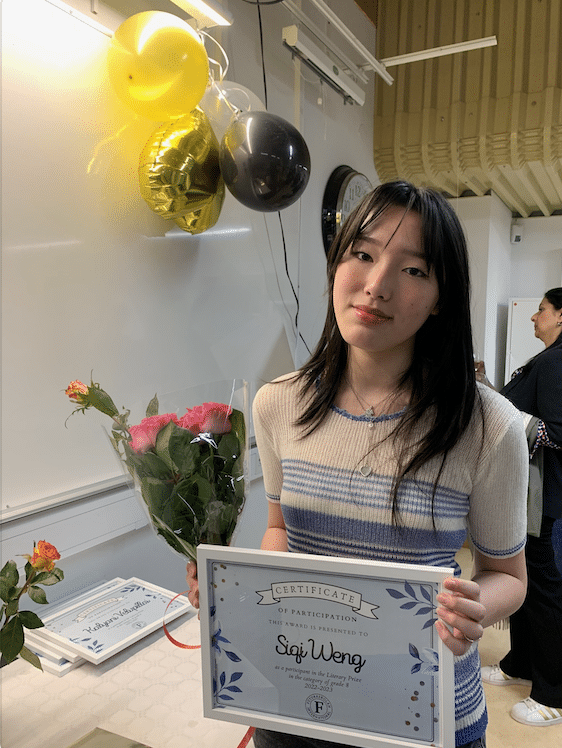 The award ceremony was held at Hertig Karl, April 24th, and this year's genre was Short Stories with the theme "Friendship".
There were a total of 16 finalists and all of their poems have been published in a book which is going out to each of the student finalists. One winner per grade in year 6-9 was announced as well as an "Ultimate Winner" from the 4 winners whom received the title "Futuraskolan Literary Prize Winner".
Congratulations to all of our finalists and winners: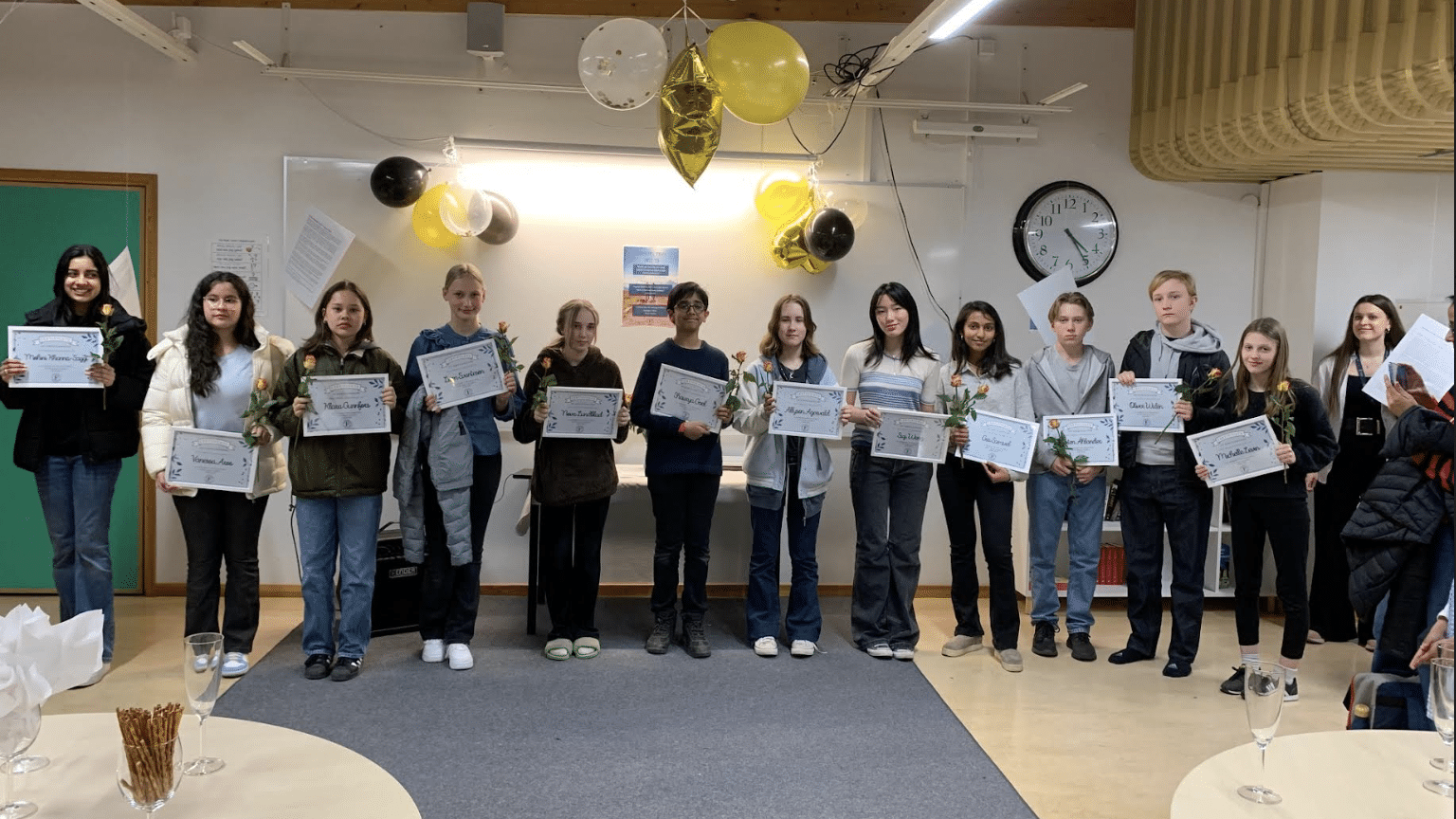 Grade 6 Winner: Lisen Svantesson, Bergtorp, "My Best Friend"
Grade 7 Winner: Michele Levin, Futuraskolan International, "Andromeda"
Grade 8 and Ultimate Winner: Siqi Weng, Futuraskolan International Kottla, "Two Years Ago"
Grade 9 Winner: Oliver Widé, Rådan, "Friendship"
We would also like to give a big thanks to Hertig Karl's third grade who sang a song written by Hertig Karl's very own students called "Friendship".
We wish to thank each and every one of our contestants, finalists and winners, Well Done Everyone!